By Edwin Fernandez
---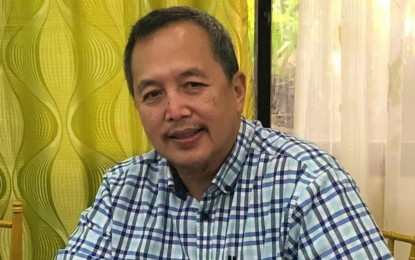 ---
COTABATO CITY: A member of the regional law-making body Bangsamoro Transition Authority (BTA) has filed a bill seeking the establishment of dialysis centers in the Bangsamoro Autonomous Region in Muslim Mindanao (BARMM).
Businessman and Member of Parliament (MP) Narciso Yu Ekey said Friday his proposal would benefit both Moro and non-Moro residents who have renal issues in BARMM and in 63 villages in North Cotabato that opted to join the BARMM.
He said he learned that many BARMM constituents are indigent renal patients, either undergoing dialysis or are medically recommended for the costly periodic procedure.
Based on that, the businessman-lawmaker said establishing dialysis centers will effectively address the state of renal disease treatment in the region.
Once approved, he proposes that the dialysis center will be established in the BARMM areas that include the cities of Cotabato, Marawi, and Lamitan; the provinces of Maguindanao, Lanao Sur, Basilan, Sulu, and Tawi-Tawi, and the 63 villages in six towns of North Cotabato.
Yu Ekey said his day-to-day engagement with business clients had provided him firsthand information on the status of Moro and non-Moro residents with renal issues.
"Priority goes to indigent patients. They have nowhere to go if we don't provide them the necessary medical assistance," MP Yu Ekey said in the vernacular in an interview.
For the dialysis centers in Maguindanao and Lanao del Sur, he recommended that they will be put up at the Cotabato Regional and Medical Center in Cotabato City and the Amai Pakpak Medical Center in Marawi City, respectively.
(Philippine News Agency)