By Noel Punzalan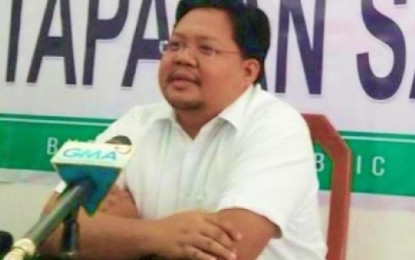 ---
COTABATO CITY: A lawmaker in the Bangsamoro Autonomous Region in Muslim Mindanao (BARMM) has filed a bill before the Bangsamoro Transition Authority (BTA) plenary to operationalize a Bangsamoro gazette for transparency and accountability in all of the regional government's official acts and transactions.
BTA Parliament Member Rasol Mitmug Jr., a lawyer and author of the bill, said Friday he filed Parliament Bill 108, or the Bangsamoro Gazette Act of 2021, to serve as the official journal of the Bangsamoro government.
Every Bangsamoro, as stated in the bill, must have access to information, official records, public records, and documents and papers relating to official acts, transactions, or decisions, as well as to research data used as the basis for policy development.
It will also publish all legislative acts and resolutions, executive and administrative issuances of general application, and significant Sharia Court rulings.
"It is therefore submitted that it is high time and apt for the Bangsamoro government to publish its official gazette to be published in print and electronic form," Mitmug said in his explanatory note.
He underscored the importance of keeping the public informed of public concerns through platforms that are easily accessible. Under the proposed measure, the Bangsamoro Information Office (BIO) – BARMM will be responsible for the editorial functions over the gazette, the collection of its subscription fees, and the creation and maintenance of its official website and/or social media pages.
Aside from print publications, the gazette will also be published through the BIO's official website, serving as an open-access digital archive for all published materials in the English language with Filipino and Arabic translations as required.
Mitmug said the BARMM's various ministries, offices, and agencies, including those in the region's provinces, cities, and municipalities, shall subscribe to the gazette and pay for the compulsory subscription fees.
Philippine News Agency