By Edwin Fernandez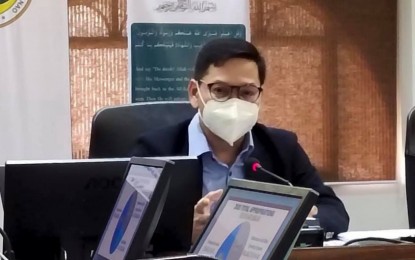 ---
COTABATO CITY: Majority of the country's senators favor Senate Bill 2214 that extends the term of the Bangsamoro Transition Authority (BTA) to 2025, the spokesperson of the Bangsamoro Region said.
The 80-member BTA is the interim law-making body of the two-year-old region whose term was to end with an election of new BARMM officials set on May 9, 2022, in time for the next national and local polls.
Regional leaders and various sectors, however, are pushing to extend it up to 2025 due to the disruptions brought by the coronavirus disease 2019 (Covid-19) pandemic.
In a news conference here Wednesday, lawyer Naguib Sinarimbo said in a recent briefing in Manila, most of the senators have expressed their support for the bill.
"Senate President Vicente C. Sotto (III) assured us that there is no problem in the Senate and we still have a very 'dominant' majority who support the proposed BTA extension bill," said Sinarimbo, who is also the BARMM interior minister.
The bill specifically targets to hold the BARMM parliamentary elections from next year to 2025.
Before the Senate adjourned "sine die," the senators had conducted interpellations on the proposal since May 26.
Sinarimbo said a similar bill is also sailing smoothly in the Lower House with House Speaker Lord Allan Velasco giving assurance in a meeting with BARMM officials, led by Chief Minister Murad Ebrahim, that the bill will eventually become a law.
Sinarimbo banked on President Rodrigo Duterte's assurance that he also believes the life of the BTA must be extended to another three years.
Philippine News Agency