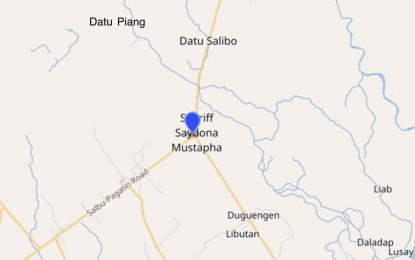 ---
COTABATO CITY: The military launched anew preemptive artillery attacks on pinpointed positions of the Bangsamoro Islamic Freedom Fighters (BIFF) on the border of two Maguindanao towns Monday following reports of the massing up of some 30 terrorist members in the area.
Lt. Col. John Paul Baldomar, speaking for the Army's 6th Infantry Division, said the 3 a.m. artillery strikes were initiated after the Army intelligence unit confirmed that the BIFF has again converged in the borders of Sharif Saydona Mustapha and Datu Piang towns.
"We are still validating reports that some of them were either hurt or killed," Baldomar said in a radio interview, adding that the BIFF moved to another area and are plotting to launch attacks against civilian communities, non-combatants, and government forces.
On Saturday, four BIFF members have been reported killed in the military operation aimed at preventing the lawless group from conducting further harassment against civilians.
Tension was reported in remote villages of Datu Shariff Saydona on Sunday when the government and Moro Islamic Liberation Front (MILF) were to set up a Joint Peace and Security Team (JPST) station in the town.
Baldomar said the BIFF is opposed to the establishment of JPST station or checkpoint "thus they are creating noise there."
He said the BIFF's opposition should not hinder the government and the MILF from implementing the provisions of the peace agreement that includes the establishment of JPST stations in Central Mindanao.
(Edwin Fernandez/PNA/SRNY/TRS)