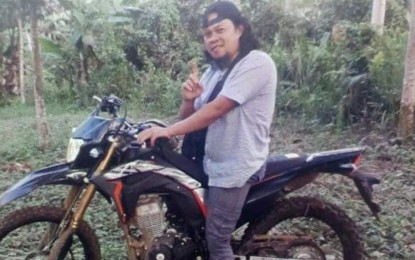 ---
ZAMBOANGA CITY: A leader of the Islamic State in Iraq and Syria (ISIS)-linked Dawlah Islamiya (DI) was killed while nine others, including eight lawmen, were wounded in a firefight in Marawi City, military officials announced Tuesday.
Lt. Gen. Corleto Vinluan Jr., commander of the Western Mindanao Command (Westmincom), identified the slain DI leader as Usop Nasif alias Abu Asraf, who was killed in a firefight Monday in Barangay Guimba, Marawi City.
Vinluan said the firefight ensued and lasted for about 30 minutes after Nasif and his followers opened fire when they noticed the presence of soldiers and policemen approaching their hideout.
Vinluan said the troops launched a law enforcement operation after they received a report on the presence of Nasif and his followers in Barangay Guimba.
He said Nasif was rushed to Amai Pakpak Medical Center but was declared dead on arrival by the attending physician.
Brig. Gen. Jose Maria Cuerpo, 103rd Infantry Brigade commander, said Nasif's wife, Almaira Panduma, who was wounded, was also rushed to the same hospital for treatment.
The eight troopers who were wounded during the clash include seven policemen and a soldier, whose identities were withheld pending notification of their next of kin.
Cuerpo said Nasif is the primary suspect in the killing of three soldiers on Jan. 14 this year in the boundary of Poona Piagapo and Pantao Ragat towns in Lanao del Norte.
Cuerpo said Nasif was also implicated in the killing of some civilians who failed to give in to their extortion demands.
Maj. Gen. Generoso Ponio, Joint Task Force ZamPeLan (Zamboanga Peninsula and Lanao provinces) commended the troops for the successful neutralization of the notorious DI leader.
"We vow to remain relentless against the terrorist groups to sustain the peace and progress that we have attained in our area of responsibility," Ponio said. "We also urge the public to continue to cooperate and report any threat in their locality for us to effectively perform our mandate."
(Teofilo Garcia, Jr./PNA/SRNY/RSP)