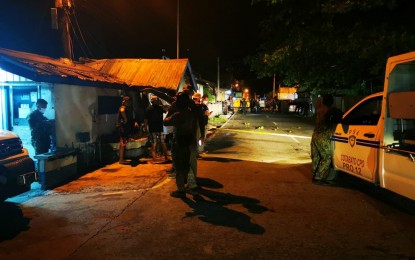 ---
COTABATO CITY: Police here are hunting down two "persons of interest" believed to be behind the Holy Thursday explosion near an old police outpost that killed one passerby and hurt two others.
"We are pursuing a lead, in due time they will be behind bars," said Maj. Rene Dale Gabuat Cairel, city police station 4 commander, in a radio interview Monday.
He refused to identify the two individuals to preempt ongoing police operation.
Cairel said the blast, which happened at around 6 pm. along Jose Lim Sr. Extension Road, fatally hit Hasmad Kader with a shrapnel, and wounded two passersby.
Hasmad died on Saturday while undergoing treatment at the Cotabato Regional and Medical Center.
Two other victims, Marguilama Kalim and her son, Yusuph Talusan Kalim were on board a motorcycle near the old outpost of the police station 4 in the area when one of the three planted improvised explosive devices went off.
Army and police bomb disposal experts also found and successfully deactivated two more IEDs fashioned from 81mm mortars with a mobile phone as a trigger mechanism near the blast site.
Cairel said a review by police investigators on closed-circuit television camera footage from establishments near the blast site showed the presence of the two suspicious individuals in the area before the blast. 
(Edwin Fernandez/PNA/SRNY/RSP)