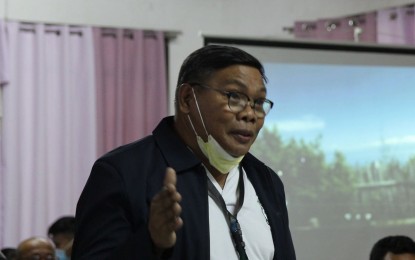 ---
GENERAL SANTOS CITY: The Department of Environment and Natural Resources (DENR) in Region 12 (Soccsksargen) has intensified its crackdown on the selling online of various rare plants and wildlife species.
Forester Dirie Macabaning, chief of the DENR-12's enforcement division, said they have widened their monitoring of the illegal activity in various social media platforms in coordination with police and other law enforcement units.
He said they conducted entrapment activities in the past months that netted rare flora as well as forest animals like lizards and pythons.
"We pose as buyers and then set up meetings with the sellers in public places, like our plazas, along with our policemen," he said in a press conference in Koronadal City on Tuesday.
Since last year, Macabaning said they already rescued and recovered from unauthorized persons at least 57 wildlife animals, including a mother tarsier with a young, monkey, reticulated python, Pinsker's Hawk Eagle, Philippine Honey Buzzard, Philippine Serpent Eagle, Eastern Grass Owl, and Brahminy Kite.
Citing the provisions of Republic Act 9147 or the Wildlife Resources Conservation and Protection Act, he said the hunting and collection of wildlife species, as well as flora and fauna, are prohibited.
He said violators could face jail term of up to 12 years and a fine of as much as PHP1 million.
Individuals who find any wildlife animal are not allowed to keep them and should contact concerned environmental personnel to facilitate their retrieval or rescue, he said.
"Keeping or putting them in a cage could constitute illegal possession of wildlife," Macabaning said.
The official said they have strengthened their coordination with local stakeholders to help monitor and prevent the hunting and collection of wildlife as well as flora and fauna in parts of the region, especially in the protected areas.
He added that they have trained and deputized volunteers in various communities to arrest violators.
Macabaning said they complement these efforts with the awareness and advocacy activities in the community and barangay levels regarding the importance of wildlife in an area's biodiversity.
"We're not just focusing on the enforcement side as there should be a paradigm shift in wildlife conservation. We should be able to prevent or stop these illegal activities from happening," he said. 
(Allen Estabillo/PNA/SRNY/RSP)