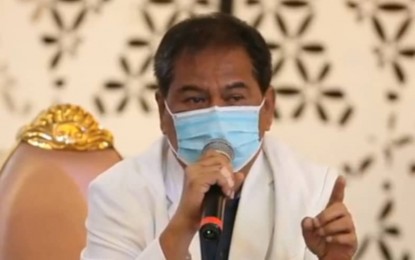 ---
GENERAL SANTOS CITY: Members of a medical society appealed to their colleagues and residents to embrace the government's vaccination program against the coronavirus disease 2019 (Covid-19) for the sake of their families and the public good.
Dr. Fidel Peñamante, president of the Philippine Medical Association chapter here, issued the call on Thursday amid the continuing doubts and hesitance from some healthcare workers and residents in getting the vaccines.
He said the rollout of the vaccines, especially the Sinovac and AstraZeneca shots provided by the national government, is one way to eventually defeat the Covid-19 pandemic.
Peñamante, who is among the priority front-line healthcare workers covered in the initial rollout, said he decided to get inoculated to protect his family and patients.
"We in the medical profession are not solely concentrating on Covid-19 because there are also non-Covid cases that we have to attend, that's why when this vaccine came in, I for one got my own shot," he told reporters.
He urged healthcare workers to also get vaccinated and have themselves protected "if you love your families and your patients."
Records showed that a total of 2,666 healthcare workers here or 84.96 percent of the 3,138 target received their first dose of the Sinovac vaccines during the first rollout from March 8 to 14 in six referral hospitals for Covid-19 patients.
The inoculation of the remaining priority workers in 10 local hospitals is ongoing using the AstraZeneca vaccines.
The City Health Office reported that 463 or 61.89 percent of the 748 target medical professionals and hospital staff were already vaccinated with AstraZeneca since its seven-day rollout started last Tuesday.
Peñamante reiterated that they fully support the rollout of the vaccines and hopes that more supplies will be delivered to the area soon to cover other priority sectors.
He also expressed support to the city government's overall handling of the Covid-19 crisis since last year, especially in the implementation of the community quarantine measures.
"GenSan has been able to cope very well with the pandemic, especially in terms of the observance of the non-pharmaceutical interventions. The limited movements in the barangays have been helping us get through the situation," he said.
But he urged the public not to get complacent and always comply with the necessary health protocols like the wearing of face mask and face shield, observance of safe physical distancing, and limiting public exposure.
The active Covid-19 cases in the city as of Wednesday night have dropped to 57, the lowest in the last seven months, as the number of infections has slowed down in the past several days and the continuing recovery of most of the patients.
The confirmed cases in the area have already reached a total of 2,095, with 83 related deaths, but 1,995 or 93 percent of the patients have so far fully recovered. 
(Richelyn Gubalani/PNA/SRNY/RSP)