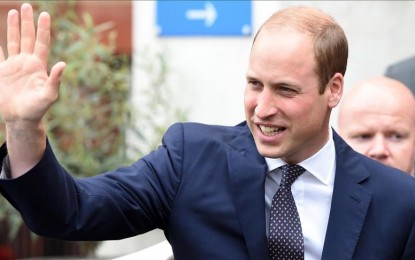 ---
LONDON: Prince William on Thursday denied that Britain's royal family was racist, in his first public remarks since Prince Harry and Meghan Markle, William's brother and sister-in-law, made allegations in a TV interview.
"We are very much not a racist family," William told Sky News.
William was visiting a school in east London with his wife Kate when Sky News asked him about the allegations.
Earlier this week, Meghan said in an interview with Oprah Winfrey that in the months leading up to her son Archie's birth, conversations were being held in Buckingham Palace on how dark his skin would be, what that would mean for the palace, and how he would not be given a royal title.
She added that she "didn't want to be alive anymore" living inside the palace.
When asked by Oprah if she thought about suicide, she said, "Yes, this was very, very clear, and very scary."
Meghan said she sought help from the "institution" but was denied.
Harry also spoke to Oprah about his relationship with William, saying, "The relationship is space at the moment. And time heals all things, hopefully."
When asked whether he had spoken to Harry since the interview, William said, "I haven't spoken to him yet but I plan to."
Buckingham Palace released a short statement in response to the allegations, saying, "The whole family is saddened to learn the full extent of how challenging the last few years have been for Harry and Meghan.
The issues raised, particularly that of race, are concerning. Whilst some recollections may vary, they are taken very seriously and will be addressed by the family privately. Harry, Meghan, and Archie will always be much-loved family members." 
(Anadolu/PNA/SRNY/RSP)