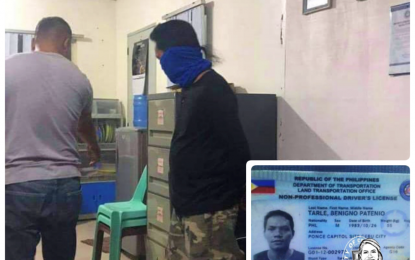 ---
COTABATO CITY: Mayor Cynthia Guiani-Sayadi on Wednesday warned extortion groups preying on local traders to stop their activities or face legal consequences.

Sayadi issued the warning following the arrest of Benigno Tarle of Ponce Capitol Site, Cebu City, during an entrapment operation on Tuesday afternoon.

Tarle's arrest came after a restaurant owner from whom he was trying to extort PHP30,000 in "protection money", reported the matter directly to the mayor, who in turn directed the local police to set the entrapment.

"Police operatives under the city's anti-crime group immediately monitored the suspect's exchange of text messages with the restaurant owner up to the time of the former's arrest," Sayadi said.

She said the suspect, who carries the alias Commander Malik, claimed to be a member of the communist New People's Army and warned prospective victims not to contact the police or their establishments would be bombed.

"I believe the suspect is a member of a large extortion group now in Central Mindanao," Sayadi said.

The suspect was locked up at the city police station as appropriate charges were being readied against him. 
(Noel Punzalan/PNA/SRNY/RSP)