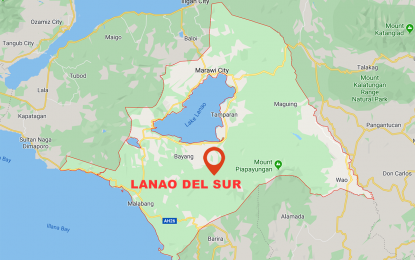 ---
ZAMBOANGA CITY: Government troops have recovered improvised bombs, bomb-making components, and other war materiel in a clash with Dawlah Islamiya terrorists that injured five soldiers in Lanao del Sur, military officials said Thursday.
The clash ensued when the troops of the 55th Infantry Battalion, headed by Lt. Col. Franco Raphael Alano, chanced upon a lair of terrorists while on combat operation Wednesday in Barangay Tamparong, Madalum.
The troops launched the combat operation in response to the reports from concerned citizens regarding the presence of armed men in the barangay, he said.
The firefight lasted for almost five hours, after which the terrorists scampered in various directions.
Aside from bomb-making devices, the troops also recovered various caliber of ammunition, food rations, various personal belongings, and a hammock of an infant in the terrorists' lair.
"Despite our continuous conduct of military operations which has resulted to a series of encounters during the previous weeks, it is evident that they have no regard even for their family's safety, putting them in great danger," Alano said.
He did not reveal the names of the five soldiers injured in the clash but said they sustained minor injuries and have been given treatment.
The clash took place a day after a member of the Dawlah Islamiya surrendered due to continuous military offensive against them in Lanao del Sur.
Lt. Gen. Corleto Vinluan Jr., Western Mindanao Command chief, identified the member as Amirudin Dimakuta, 40, who surrendered around 1:30 p.m. Tuesday.
Dimakuta yielded an AK-47 assault rifle with two magazines of ammunition. 
(Teofilo Garcia, Jr./PNA/SRNY/RSP)