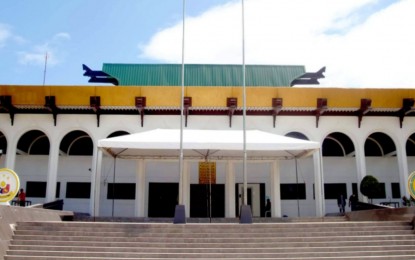 ---
COTABATO CITY: A lawmaker of the Bangsamoro Autonomous Region in Muslim Mindanao (BARMM) has proposed the creation of Bantay – Korupsyon Office to give teeth to the regional government's thrust for moral governance.
BARMM Parliament Member Mohammad S. Yacob, author of the proposal, said Monday that he filed the bill before the Bangsamoro Transition Authority, the region's lawmaking body, as a deterrent to graft and corruption-free regional government.
Docketed as Parliament Bill No. 67, Yacob said the Bantay-Korupsyon Office would be the primary authority in investigating complaints involving graft and corruption against any public officer and employees of the regional government and its constituent-local government units, as well as their co-principals, accomplices, and accessories from the private sector if any.
During the formation of the BTA in March 2019, BARMM Chief Minister Ahod "Murad" Ebrahim has emphasized the establishment of the region hinged on moral governance.
Ebrahim defines moral governance as a set of rules, practices, and processes completely devoid of all the evils of graft and corruption and explicitly driven by the moral principles of utmost dedication, devotion, honesty, justice, and integrity.
"The chief minister believes that only through moral governance can our government be truly set in the teachings of Islam that is to enjoin good and forbidding evil," Yacob said on the bill's explanatory note.
He said that the BTA parliament must pass the bill into law, with Ebrahim overseeing the Bantay-Korupsyon Office function. 
(Noel Punzalan/PNA/SRNY/RSP)