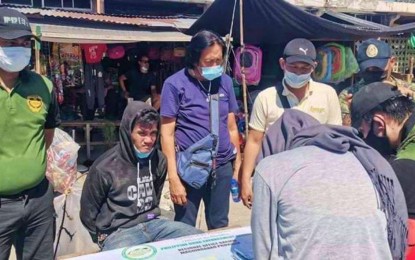 DATU ODIN SINSUAT, Maguindanao: After more than two weeks of surveillance, anti-narcotics agents in the Bangsamoro Autonomous Region in Muslim Mindanao (BARMM) arrested Wednesday a suspected drug peddler, seizing some PHP680,000 worth of suspected shabu.
Director Juvenal Azurin of Philippine Drug Enforcement Agency (PDEA-BARMM) said the 1 p.m. drug buy-bust in Barangay Poblacion Dalican, Datu Odin Sinsuat, Maguindanao, led to the arrest of the suspected drug peddler identified only as "Omar."
Azurin said Omar agreed to sell two huge sachets of suspected shabu drugs to an undercover agent during the sting operation.
His companion, identified as Sammy, managed to elude arrest.
Azurin said Omar yielded around 100 grams of shabu and other pieces of evidence.
"He was a high-value target," Azurin said, adding that several drug buy-busts against the suspect had failed in the past. 
(Edwin Fernandez/PNA/SRNY/RSP)