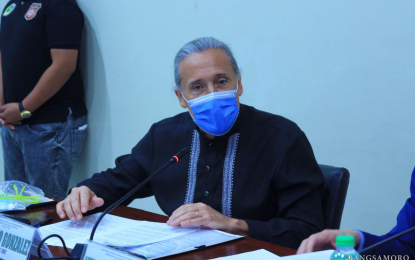 COTABATO CITY – A ranking official of the United Nations (UN) has assured Bangsamoro Autonomous Region in Muslim Mindanao (BARMM) officials that the world body is determined to help the region succeed, a regional government executive said Monday.
Lawyer Naguib Sinarimbo, the BARMM spokesperson, said the assurance was given by Gustavo Gonzalez, UN resident coordinator in the Philippines, during a meeting of the Mindanao Humanitarian Team and BARMM representatives over the weekend.
"For the United Nations (UN) and international communities in general, the success of the BARMM government's transition is a priority," Gonzales told BARMM officials on Saturday.
He said the UN has committed to reinforce its presence in the region by establishing an office in the area.
The organization's assistance in the Philippines, he noted, is mostly concentrated in the BARMM.
Gustavo said the challenges brought by the coronavirus disease 2019 pandemic showed the need for BARMM and UN's "fundamental" close partnership.
"We need to join our efforts to make sure that we work together. We need to build a coalition of alliances," Gustavo said, thanking the BARMM for its "trust and long-standing partnership with the UN."
For his [art, BARMM Chief Minister Ahod Ebrahim expressed his gratitude to the UN and other partner humanitarian agencies for their "continuing support to the Bangsamoro people before and during this time of calamity."
Despite the problems caused by the pandemic, Ebrahim the BARMM has forged strong partnerships in addressing difficult issues within the core and outside territories of the region. 
(Edwin Fernandez/PNA/SRNY/RSP)