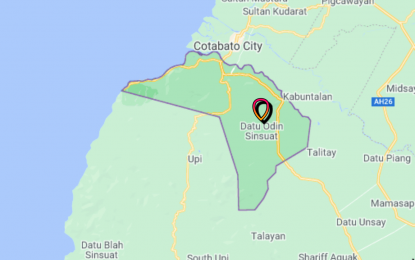 COTABATO CITY: Additional checkpoints were set up in Datu Odin Sinsuat, Maguindanao after the killing of a former town official by motorcycle riding-in-tandem gunmen on Wednesday night.
Col. Donald Madamba, Maguindanao police director, identified the victim as Kagui Said Karim, 64, former councilor of Sultan Sumagka town (formerly Talitay) in the same province.
Police investigation showed that the victim was sitting in front of his restaurant along the highway in Barangay Capiton of Datu Odin Sinsuat town around 6 p.m. when the gunmen onboard a motorbike stopped and shot him at close range.
The attackers sped off after the incident.
"The victim died on the spot," Madamba said, adding that empty slugs from a .45- caliber pistol were recovered from the crime scene.
Madamba said police probers are looking into personal grudge as a possible motive in the killing as they are set to invite for questioning several "persons of interest" in the incident. 
(Noel Punzalan/PNA/SRNYRSP)