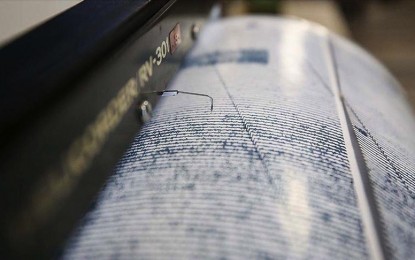 ANKARA: A magnitude 7.3 earthquake rocked northeastern Japan on Saturday, local media reported. 
The powerful tremor occurred at 11:08 p.m. local time (1408GMT) 60 kilometers (37 miles) below surface, Kyodo News Agency reported. 
It was centered off Fukushima and was also felt in the capital Tokyo, the report said, adding the government has set up a task force. 
The country's weather department has not issued a tsunami warning after the earthquake, the agency said. 
At least 30 people were injured in Miyagi and Fukushima following the quake that also left some 950,000 homes without power. 
Tokyo Electric Power announced there were no disturbances found at nuclear power plants, Fukushima Daiichi and Daini. 
(Anadolu/PNA/SRNY/RSP)